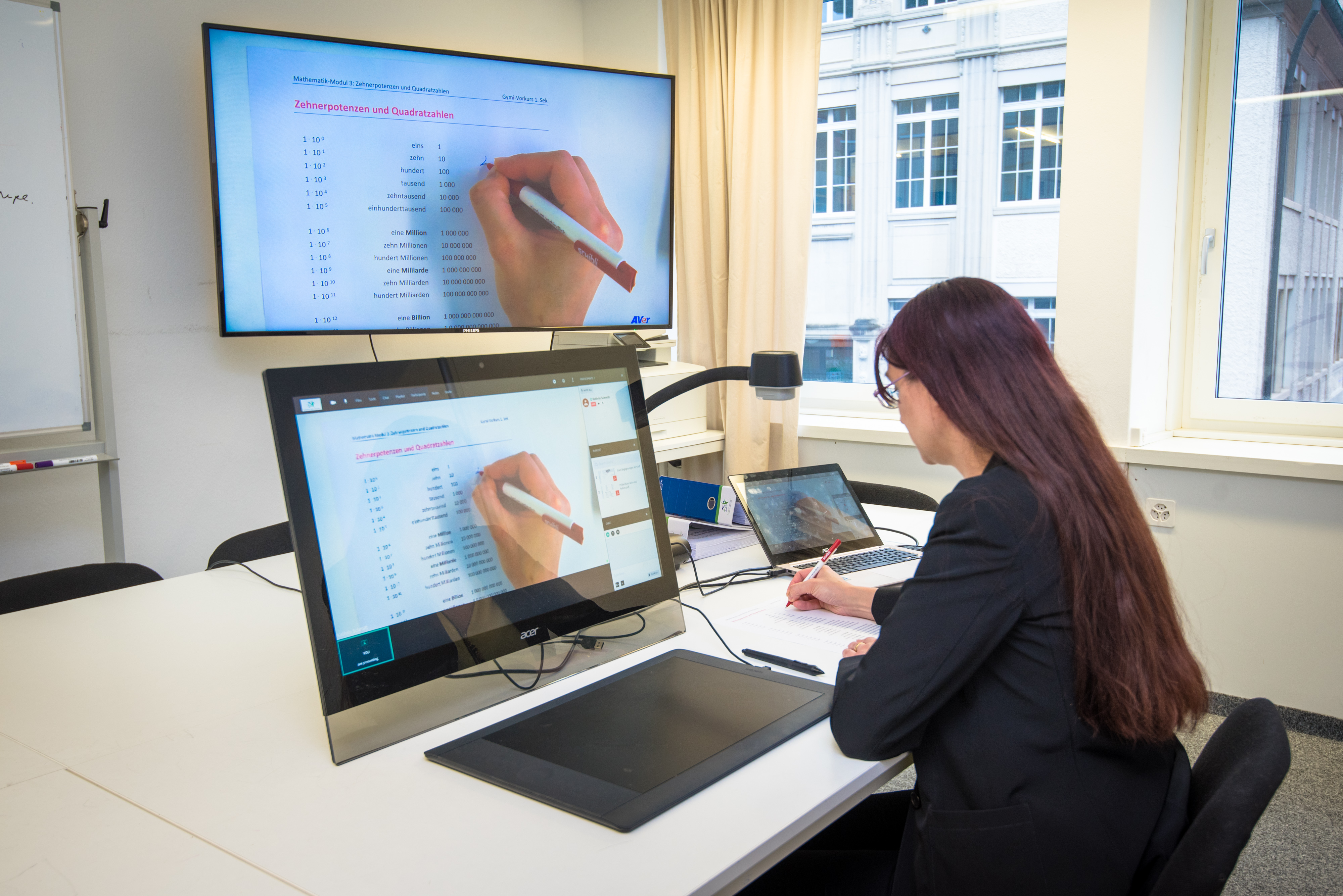 Explained with a visualizer just like on site.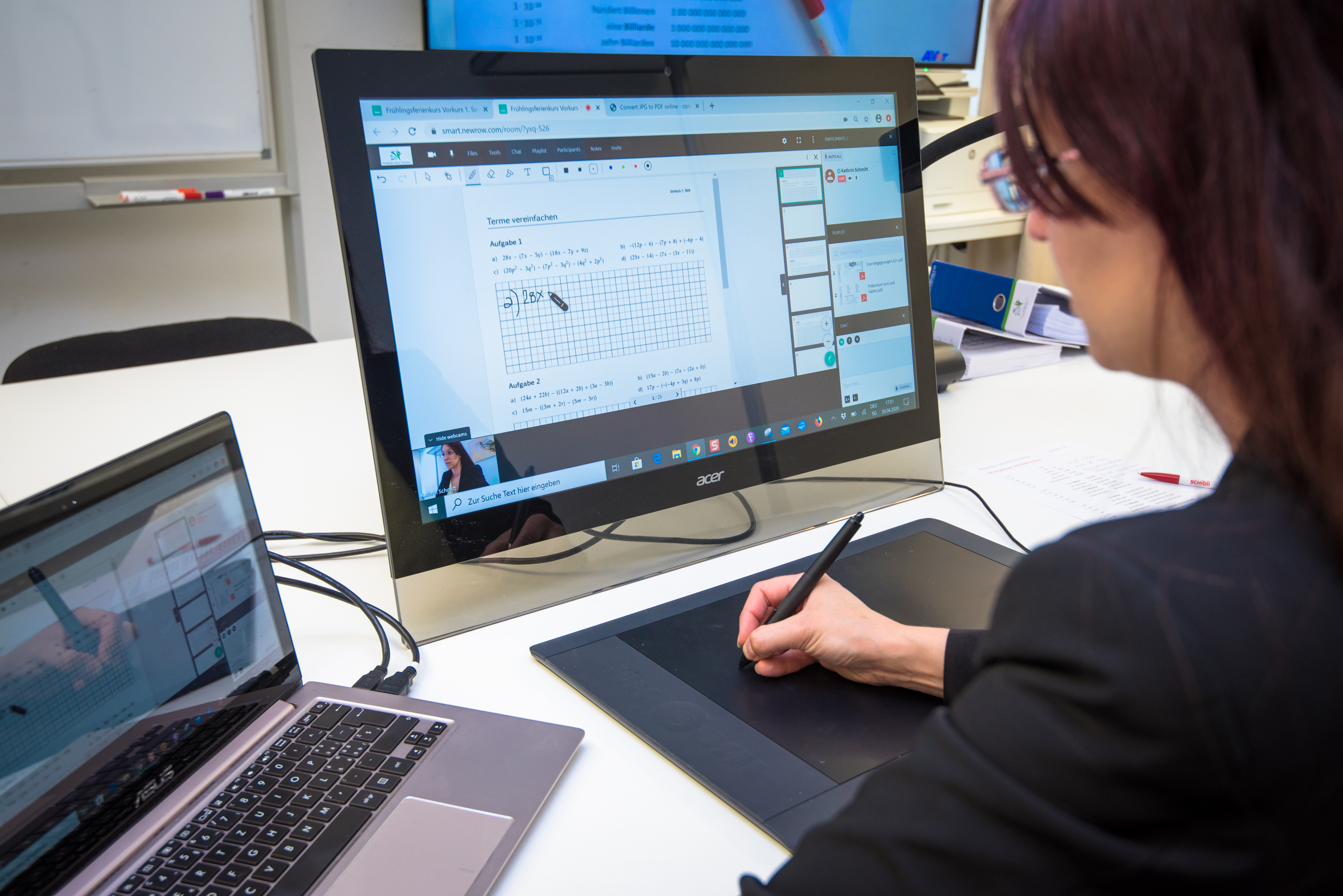 Whiteboard in the distance classroom:
just like on site
Kursdaten
Wie funktionierts?
Vorteile des Fernunterrichts
Registration for e-learning courses
Learning is now location independent
With e-learning, students can put the finishing touches on their exam preparation! They learn with the proven documents of the learning forum comfortably at home in front of the computer. The teachers explain the tasks to the students in an interactive virtual classroom. With our distance learning courses we prevent your child from falling behind due to school closure.
Now it is important to avoid gaps and at the same time prepare your child optimally for the 2021 Gymi Exam. The material of the 5th grade has to sit so that the basis for further preparation for the Gymi exam is laid.
Thanks to our distance courses, a seamless preparation for the entrance examination is guaranteed.
Exercises with videos
Comprehensive teaching in the virtual classroom:
All tasks with videos
Virtual classroom discussion
Individual support