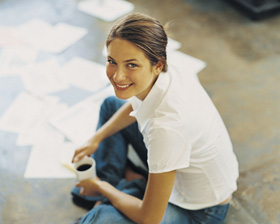 Career entry
Respect and good manners
Master spelling
Keyboard writing with 10 fingers
Keyboarding is not only needed in CT.
Lawyers, doctors, psychologists, architects, journalists, etc. write
most of their reports themselves. Why not learn it now?
Preparation Multi-Check
Thanks to the BMS (Vocational High School), a good vocational apprenticeship is more attractive than ever.
There are top companies that offer the best career prospects with further training. Students are clamoring for such apprenticeships - and the companies are picking out the best students.
Today you prepare for the apprenticeship for the foundation of tomorrow.
Early practice is the key to success
Today, the training period lasts longer and has changed significantly.
Three trends can be observed:
The traditional path of vocational apprenticeship with subsequent step-by-step advancement in a company is the exception today.
The baccalaureate rate has doubled and many students are earning while studying, so professional skills are in demand to get an interesting job.
The apprenticeship market has been divided into two segments: The apprenticeship in the classic trade, such as hairdresser, painter, etc., and the apprenticeship in the complex, technical or economic environment with very attractive income and training opportunities, which is usually completed with BMS.
We are responding to this changing environment with our "Learning for Life" courses. Students can learn self-contained skills and apply them immediately.