What is the Multicheck?
First the Multicheck - then the application
The time has finally come. School graduation is just around the corner and most students already have their career aspirations in mind and perhaps also the company where they would like to learn and work. In Switzerland, around 213,600 apprenticeships were registered in 2019. Of these, almost 95 percent were for basic vocational training with a Federal Certificate of Proficiency, or EFZ, whereas basic vocational training with a Federal Vocational Certificate (EBA) accounted for only 5 percent.
But before the student can send out an application, there is another hurdle: the aptitude test!
Aptitude tests are becoming more and more common
Aptitude tests are used to test various skills that are relevant for an apprenticeship. On the one hand, this involves cognitive skills such as school knowledge, and on the other hand, the ability to recognize logical connections and demonstrate quick-thinking skills. Whereas in earlier times large apprenticeship companies conducted aptitude tests themselves, this has changed considerably today. More and more apprenticeship companies are taking advantage of offers from corresponding independent companies, since these tests address the most diverse needs of a company. But tests can also be conducted by professional associations.
The Multicheck Professional is available as a further option for professionals who want to continue their education or start a new career.
Who offers the Multicheck?
Probably the best known independent company - the Multicheck AG – offers the so-called Multicheck, also called Multicheck Junior, and the Basic Check. The Swiss company with headquarters in Bern was founded in 1996. Currently (as of 2020), the Multicheck AG carries out more than 30,000 suitability analyses per year. Large companies such as the Swiss Post, UBS, Migros and Credit Suisse are among the customers, as well as a large number of small companies and medium-sized enterprises. The requirement that a Multicheck be conducted and be part of an application has become more and more common over the years. Many of the aptitude tests were developed in cooperation with large companies. Apart from Multicheck AG aptitude tests can also be conducted at Nantys AG and Yousty AG be carried out
GATEWAY brings companies and young people together
In 2012 the Multicheck AG launched the career portal GATEWAY. This portal is comprehensive and offers young people the chance to find apprenticeships and training companies in Switzerland and Germany. Furthermore, an account can be used to manage documents, create applications, and upload documents free of charge. The purpose of this platform is to bring training companies and apprenticeship seekers together.
In addition to these services, GATEWAY also sees itself as a service that provides information about the entire process of a Multicheck. For example, a free demo version of the Multicheck can be carried out online as preparation.
Why an aptitude test at all?
The Multicheck differs depending on the occupational group so that different knowledge and skills can be tested efficiently. While on the side of the young people there is a race for the best apprenticeship positions every year, it is usually difficult for the companies on the other side to select the right candidate among the flood of applications. A Multicheck, which addresses the specific needs of a company as well as the requirements of the apprenticeship position, is designed to help companies make this decision more easily, as there is a direct comparison of the services provided by the applicants.
What is tested in the Multicheck?
Depending on the occupational field, the examination procedure is structured differently in terms of content and level of difficulty. The professions are divided into nine groups:
Federal Vocational Certificate (EBA)
Beauty
Retail / Service
Health / Education / Social
Trade
Information and communication technology (ICT)
Businessman / Businesswoman
Media / Design
Technical and craft professions
As a rule, the level of knowledge acquired is tested according to the 8th-grade curriculum, i.e. school knowledge, but also cognitive skills. German (grammar, reading comprehension, spelling), mathematics (basics), foreign languages (French or English, if required), and general knowledge (economics, social studies, geography, history, natural sciences) are tested in all occupational groups.
However, there are also differences in the individual occupational groups. For professions in administration, business, education, or social services, etc., German at a higher level is important, as well as the ability to express oneself in written and oral form. In the commercial sector, a second foreign language (French or Italian) is also required in addition to English.
In computer science, electrical engineering, planning, design, and construction, very good mathematical knowledge, logic, and practical intelligence are required. Thus, the focus is on these examination areas.
In education and social work, the ability to deal with people and to communicate well orally is important. Creativity, as well as the imagination, are required in artistic and design-oriented professions. Finally, a good sense of and basic knowledge about shapes and colors are prerequisites in the beauty sector.
In addition, text comprehension, logical thinking, concentration, spatial awareness, memory, perception, basic job-related knowledge, and the ability to make decisions quickly are also tested. Personality tests are also required for some occupational groups in order to test motivation, contact skills, and willingness to learn.
Audit procedure
The Multicheck can be booked online for any date. Shortly before the application phase, several tests are offered per week at different days and times. The cost of the Multicheck is CHF 50 to 100, depending on the occupational group, and must be paid by the young people themselves.
As a rule, the Multicheck is carried out entirely on the computer. For certain tasks, however, notes may be written down on a sheet of paper. Other aids, such as a calculator or dictionary, may not be used throughout the test. For tasks that require more complex calculations, a virtual calculator is provided on the screen. In total, the entire aptitude analysis takes two to a maximum of four hours.
Examinations in a standardized test environment of this kind must be taken in one of the more than 30 test centers in Switzerland. Many test candidates are present in the test center at the same time. Supervisors are present to answer questions during the test. In addition, the training company may request an individual aptitude test, for example as part of the job interview or a trial day.
To ensure that the tasks are understood, there are practice examples with possible solutions in each task area before the actual task. However, these are usually far less difficult than the actual test items Also, the service offered by GATEWAY Demo-Test does not correspond to the actual level of the Multicheck, but is a simplified version so that test candidates can familiarize themselves with the types of tasks.
Test result
A few days after the test, the candidate receives a certificate, which is then added to the application documents. The majority of apprenticeship companies require an overall score of at least 60 percent on the Multicheck, often significantly more. The individual categories are also evaluated.
The percentage rank is based on a comparison with all students in the respective occupational group who took part in the test and is thus calculated using a frequency distribution. For example, if 100 students participated in the test and one student achieved a score of 60 percent, 59 students achieved a lower score, and 40 achieved a higher score.
---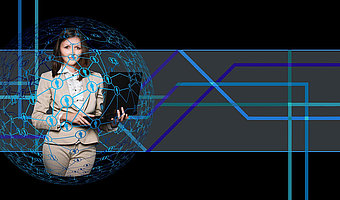 Nachdem die Sekundarstufe I erfolgreich gemeistert wurde, stehen den Schülerinnen und Schülern verschiedene Wege offen, wie sie mit ihrer Ausbildung fortfahren möchten. Wenn bereits ein spezieller Berufs- oder Studienwunsch feststeht, allerdings…
30.05.2022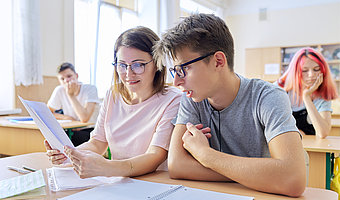 2015 beschloss der Kantonsrat Zürich eine Änderung des Mittelschulgesetzes. Ein Rekurs dagegen wurde abgelehnt, somit tritt die Änderung per August 2022 in Kraft.
Für die Prüfungen im März 2022 (Kurzgymi, HMS, FMS, BMS) gilt somit definitiv das…
26.04.2022
Bildung steht in enger Verbindung mit der Persönlichkeit eines Menschen
Ist es wirklich wert, sich Wissen anzueignen? Werde ich zu einem besseren Menschen, wenn ich bereit bin, die Welt differenziert zu sehen? Kann ich mein Wissen nach meinen Vorstellungen einsetzen?