Preparing to enter the district school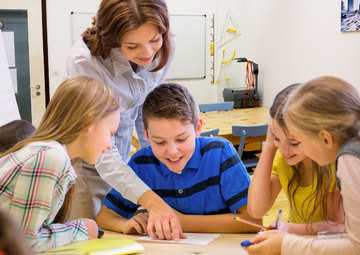 The path to the future starts early.
When students enter district school, all doors are open to them. They can later enter Gymnasium (Kantonschule) and get the Matura certificate. Entering the Bezirksschule is particularly important, because it is nearly impossible to transfer to Gymnasium from regular secondary school.
There is no entrance examination in the canton of Aargau. Transfer from the 6th year of primary to Bezirksschule or secondary school is determined solely by recommendation. In order to receive a recommendation from the teacher, a student must show consistently good performance. A high score on Check P5, which is given in the 2nd semester of the 5th year, is also important.
Thanks to our many years of experience, we can provide students with timely and professional support during this first step into their futures. We help students create a foundation of knowledge so they can start the Bezirksschule with confidence.
Vorbereitungskurse Bez-Sek
Empfehlungsverfahren
Check P5
Anforderungen
Keine Empfehlung - und jetzt?