Übersicht Kurse
Probezeit Gymnasium
Brückenkurs
Mathe 5. Kl. Primar
Mathe Matur
Video
1st year long-track Gymnasium
Mathematics in long-track Gymnasium asks a lot of the students. Mathematical terms, algebra, complex reasoning and a fast pace can push some students to their limits. In our autumn holiday course, we review and solidify the class material using modern learning techniques. We value efficiency over hours and hours of practice!
Work on skills - Solve problems
Mathematics requires a set of skills (repetitive practice to improve speed - the mathematical craft) and the ability to solve mathematical problems (complex, difficult tasks that require cognitive skills and intelligence).
1st year short-track Gymnasium
The student has passed the entrance exam—now they must complete the probationary period.
Many students struggle with systematical thinking and with the speed of the class. Every mathematical step must be validated—proven—before it can be used. Mathematics is no longer learned by boring, rote memorisation.
In the probationary period course for short-track Gymnasium, the students learn skills (binomials, compound fractions, etc.) as well as to take notes, reason along and listen to other students' questions—in short, systematical thinking.
Students receive a course binder with plenty of practice material, which covers the curriculum for the probationary period.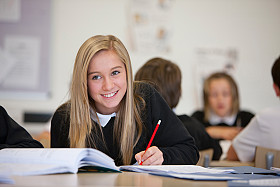 for short-track Gymnasium / tech. BMS
The probationary period is fast approaching, and mathematics is often a scary prospect. At Lern-Forum, students learn how to properly prepare for tests, practise learned skills, and solve advanced problems. We look ahead, not back. In our courses, we ready students for the coming school year so that they can continue to succeed academically.
Goals:
The main goals of our course are to give students a solid foundation in the material covered thus far and to help them develop independent problem-solving skills. Students learn to work comfortably with difficult terms, equations, fractions and binomials, and also become familiar with the Gymnasium / tech. BMS teaching style.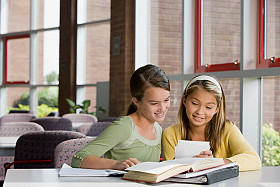 The decisive year
The 6th year of primary school is when a child's next educational steps are decided. The goal is to reach the highest level of performance and enter either long-track Gymnasium of Secondary A.
It has been demonstrated that other classmates and the learning environment play a decisive role in influencing a child's motivation and determination to succeed.
Maths review, end of year 5

Students are divided into performance levels for the first time after primary school. Good students enter Gymnasium or the Bezirksschule, where all chances for further education remain open to them.

In order to achieve well in their last year of primary school, students must have a solid base of understanding. This is the only way to stay on the ball and increase self-confidence.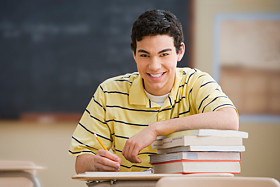 Preparation for Matura exam
The Matura is closing in! Do you want to give your maths skills a final polish? Then you've come to the right place! We offer professionally-led Matura prep courses to help you put the final touches on your maths abilities.
For a good Matura result - the decisive step towards a successful future.
Matura prep courses for mathematics
Mathematics
Courses during the autumn holidays
Basic arithmetic
Number space
Number theory
Set theory (if needed)
Calculating with variables
Geometry
Repetition of the material of the 1st sec.
Algebra:
Number theory
Terms
Equations
Text problems
Simple statistics
Geometry:
Symmetry mapping
Angles
Triangles
Repetition of the material.
Algebra
Fractions
Terms / Fraction equations
Proportions
Performance tasks
Geometry
Triangles and quadrilaterals
Cubes and cuboids
Symmetry properties
Pythagoras
Gain speed + safety
Algebra
Double fractions
Terms
Binomials
Equations
Geometry
Bridge course Mathematics of the 1st semester short term high school
Solidifying the material
During the last holiday week, we offer group courses in
French(formal grammar, text comprehension, text production),
Math(by level: secondary/Gymnasium)
German (by level: primary 5/6, upper level)
Latin (Beginners)(long Gymnasium)
English(grammar, conversation, secondary A)
Spelling / Essay Writing(primary students)
All subjects can be booked individually, 2 hours daily per subject