The Matura is just around the corner, and you want to give your maths skills the finishing touch that will make all the difference? Then you've come to the right place! We offer professional Matura prep courses that will help you take your maths knowledge to the next level.
An excellent Matura is a certain step towards a successful future.
The vocational Matura has become a popular alternative to a classic Gymnasium education. Have you successfully completed vocational school (BMS)? Congratulations! However, if you intend to study at a university or other institute of higher education in Switzerland, you will also have to pass the supplementary Passarelle exam.
Our courses are suitable as preparation for the Passarelle exam as well. They are designed for vocational school graduates who would like to optimally complement their own preparatory efforts before the exam in order to face this challenge with confidence. Our prep lessons allow you to solidify and expand your knowledge and skills in mathematics and French. We work in small groups so that you always have the opportunity to ask questions and develop a sound understanding of the topic at hand.
Maturvorbereitung Mathematik
Kursdaten
Lernplan
Es lohnt sich!
Im Studium
Mathematics Matura Certificate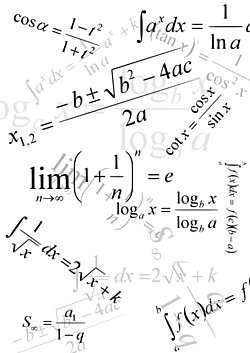 Mathematics Matura Certificate
Matura and Passarelle - targeted training now!
Do these formulas look familiar to you? You have been working with them constantly for the last few years. So far, you have mostly only been tested on one subarea of mathematics, but soon you will be using all of these formulas in one day - it's getting towards the Matura!
Even today, a good mathematics grade guarantees quick comprehension and high intelligence. A good report card is still proof of above-average performance. It opens doors and makes it easier to take the next step toward success.
In addition, it is important for many companies to have an employee who can solve a problem independently and document this in a comprehensible manner. To this end, they pay particular attention to the math grade, which usually reflects well the qualities they are looking for: "perseverance, accuracy, independence.
Higher Education Entrance Qualification
You've almost come to the end of your Gymnasium career? Now is the time to really buckle down and get good scores on the Matura. Our courses help you perfect your skills so you have everything you need to perform at your best – an important investment in the future!