Pre-course for primary 5th grade
Individual support and preparation for the Gymnasium exam. Beginning in primary 5th grade.
Solidify German and maths skills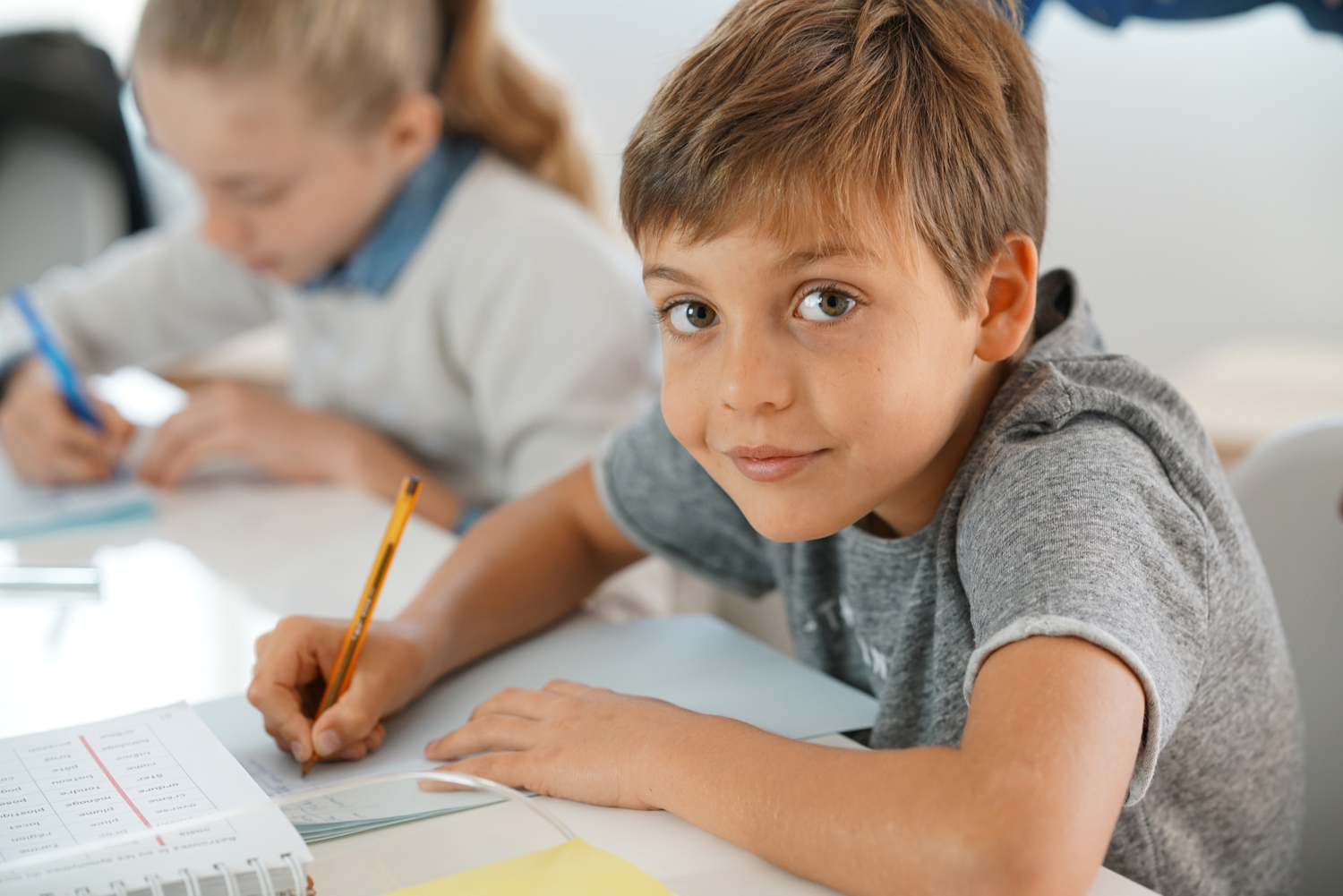 We are increasingly asked if primary year 6 is not too late to start preparing for secondary schools.
The targeted entrance exam prep for Gymnasium begins in the 6th year of primary school.
Many parents believe that the earlier their children begin practicing the exam questions, the better their chances of passing are.
Exam success depends to a measurable extent on the child's developmental level. We have little influence over this.
However, it is possible to begin studying for the exam early in order to improve current marks and awake a sense of joy in learning.
Course info
Course contents
Reasons to attend
Course info for 5th-year Gymnasium prep
Mathematics & German
Start date
Level
Time
Cost (CHF)
Flyer
Quarter course
Saturday (10 times)
beginning 28/3/20
Primary year 5
9:30 am - 12:00 pm
1,620.—

Quarter course
Saturday (8 times)
beginning 9/5/20
Primary year 5
9:30 am - 12:00 pm
1,420.—

Quarter course
Wednesday (8 times)
beginning 6/5/20

Primary year 5

1:30 pm - 4:00 pm
1,420.—

Spring holiday course

Tuesday - Saturday
14/4/20 - 18/4/20

Primary year 5

9:00 am - 12:00 pm
760.—

Spring holiday course

Tuesday - Saturday
21/4/20 - 25/4/20

Primary year 5

9:00 am - 12:00 pm

760.—

Summer holiday course
Monday - Friday
03/8/20 - 07/8/20

End of year 5

9:00 am - 12:00 pm
760.—

Summer holiday course
Monday - Friday
10/8/20 - 14/8/20

End of year 5

9:00 am - 12:00 pm
760.—
Practise foundational skills in maths and German
We work on basic skills in language and mathematics to create a foundation for exam success.
Course objectives:
German:
Thorough grammar review
Reading comprehension and interpretation
Essay writing: structure – contents – style
Spelling
Vocabulary
French:
Tenses Présent, Passé composé, Futur composé
Les adjectif, adj. possessif, adj. démonstratif
L'artictle partitif, l'article défini et indéfini
Vocabulaire
Compréhension de texte (orale et écrite)
Rédaction de texte
Mathematik:
Units, volumes, surfaces
Algebraic terms, solving equations
Word problems: approach - setting up equations - solving
Measuring solids
Combinatorics and probability
Geometric figures: symmetrical properties, angles, loci
Applying the Pythagorean Theorem
Visualisation, logic and combinatorics
Why to begin in year 5
The effect of the pre-course on 5th-year students
Parents often ask themselves: when is the proper time to begin preparing for the next level of education?
The child should learn that constant, regular study is the key to success. This ensures that they do not have gaps in their understanding and are able to work on problem areas without rushing. The truth is that teachers prefer and encourage good students. The best students can build on this advantage.
If 5th-year teachers see Gymnasium in your child's future, your child can profit from special attention and become more confident. School is more fun when you understand the material. Homework is no longer a torment, instead becoming a way to confirm and solidify ability.
Due to a large number of parent requests, we now offer a pre-course for 5th-year primary students.
As usual, our courses are tightly run, led by excellent and motivated teachers and located centrally near Stadelhofen Train Station.
New: pre-course for year 5
Early preparation for the next level of education (Gymnasium/Sec. A)
Spring, summer and Saturday courses from April on Register
Prep course with high expectations
After the pre-course in year 5, students can move seamlessly to our intensive holiday courses or our school-accompanying Gymi prep course.
Every course covers different material, each tailored exactly to the school level. All prep courses are run with the same high expectations that the entrance exam represents.