The Joy of French
Learn languages the right way – from the start
Our hugely successful French Envol courses are based on a simple principle – success is learnable. Therefore, we prepare our students in the best manner possible for the coming school period. We strengthen grammar skills and practice common usage of foreign language skills (compréhension orale et écrite), thereby building a good foundation for high scholastic performance.
This has proven to be an outstanding concept for putting together our courses, which can be booked as holiday courses.
New: courses using "Dis donc" 5/6
Many students continue to learn from the old French teaching material. In the transition phase, we will adjust our lessons accordingly.
We look forward to your registration.
Spring holiday
Level of expertise
Spring holiday 2020 (Tuesday - Saturday)
1st week (14/4/20 - 18/4/20)
2nd week (21/4/20 - 25/5/20)

Course

Level

Week

Times (Mon - Fri)

Cost (CHF)

Flyer

French
Envol 5 + 6 (A1) / Dis donc

Primary year 6

1st or 2nd

Exact times
are listed
on the
registration
page.

640.—

French
Envol 7/ Cours Intensif (A1+)
Dis donc

Sec. A year 1 /
Long-track Gymnasium

1st

2nd

640.—

French
Envol 7 + 8 (A2)


Sec. A year 2/3

1st

2nd

640.—

Französisch
Envol 9 / Cours Intensif (B1)

Long-track Gymnasium year 2
Short-track Gymnasium year 1

1st

2nd week no courses due to Easter

11:00 am - 1:00 pm

640.—
Competency level
Our courses teach at the following levels according to the Common European Framework for Languages:
French book "Dis donc"
French courses are one of our many strengths. We now also offer courses that are precisely adapted to the new book "Dic donc".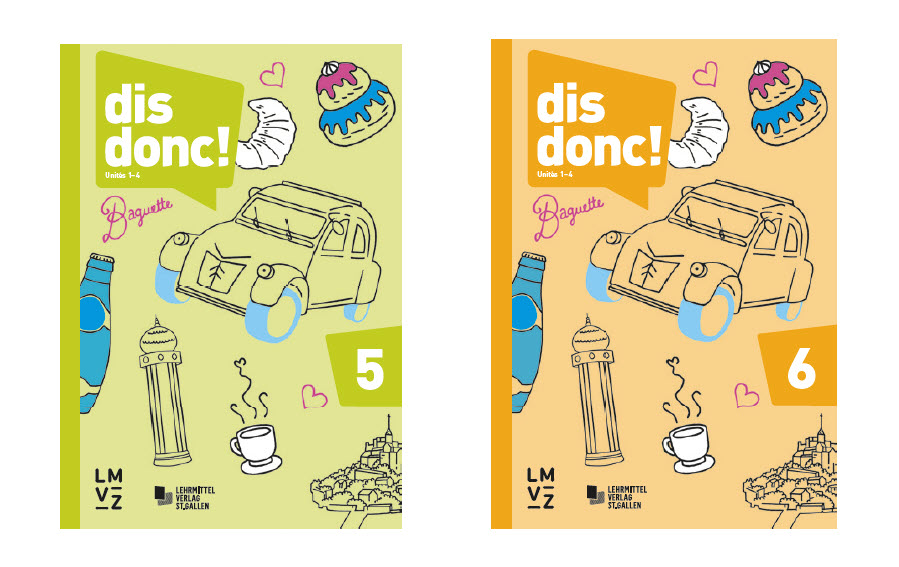 Solidifying the material
During the last holiday week, we offer group courses in
French(formal grammar, text comprehension, text production),
Math(by level: secondary/Gymnasium)
German (by level: primary 5/6, upper level)
Latin (Beginners)(long Gymnasium)
English(grammar, conversation, secondary A)
Spelling / Essay Writing(primary students)
All subjects can be booked individually. 2 hours daily per subject