Dieses Übungsmaterial wird nicht in unseren Kursen verwendet. Wir haben eigene Lehrmittel.
Gymnasium prep at home
New! Updated edition 2022
Complete collection of practice problems for targeted exam preparation
Practice materials in the form of loose-leaf binders constitute the core of our additional offer.
The math preparation books contain all the material that will be covered on the exam, so you can be certain your child can be completely prepared.
Each topic is further explained in our instructional videos.
This combination gives students the opportunity to work through the material and deepen their understanding in the way that best works for them.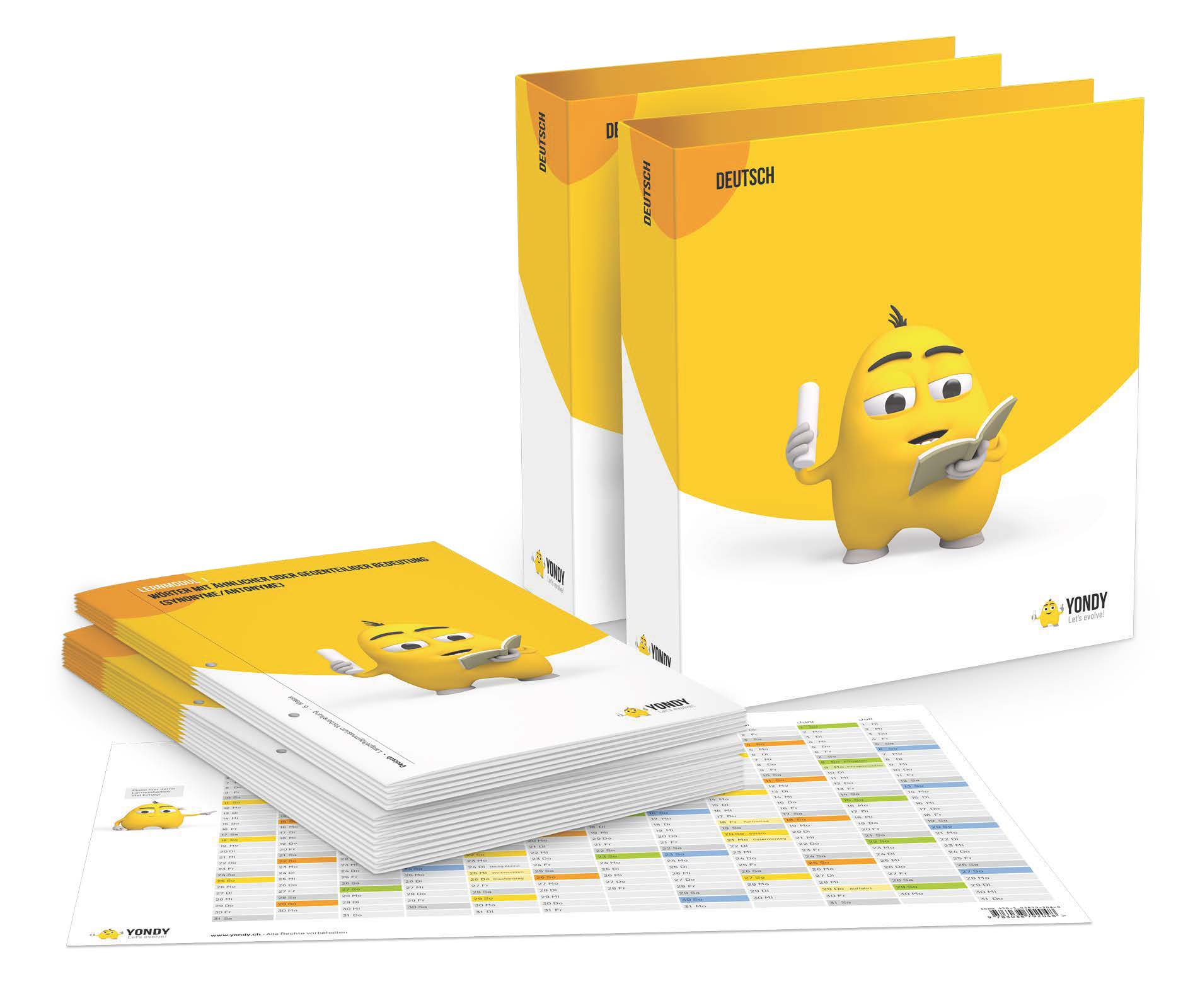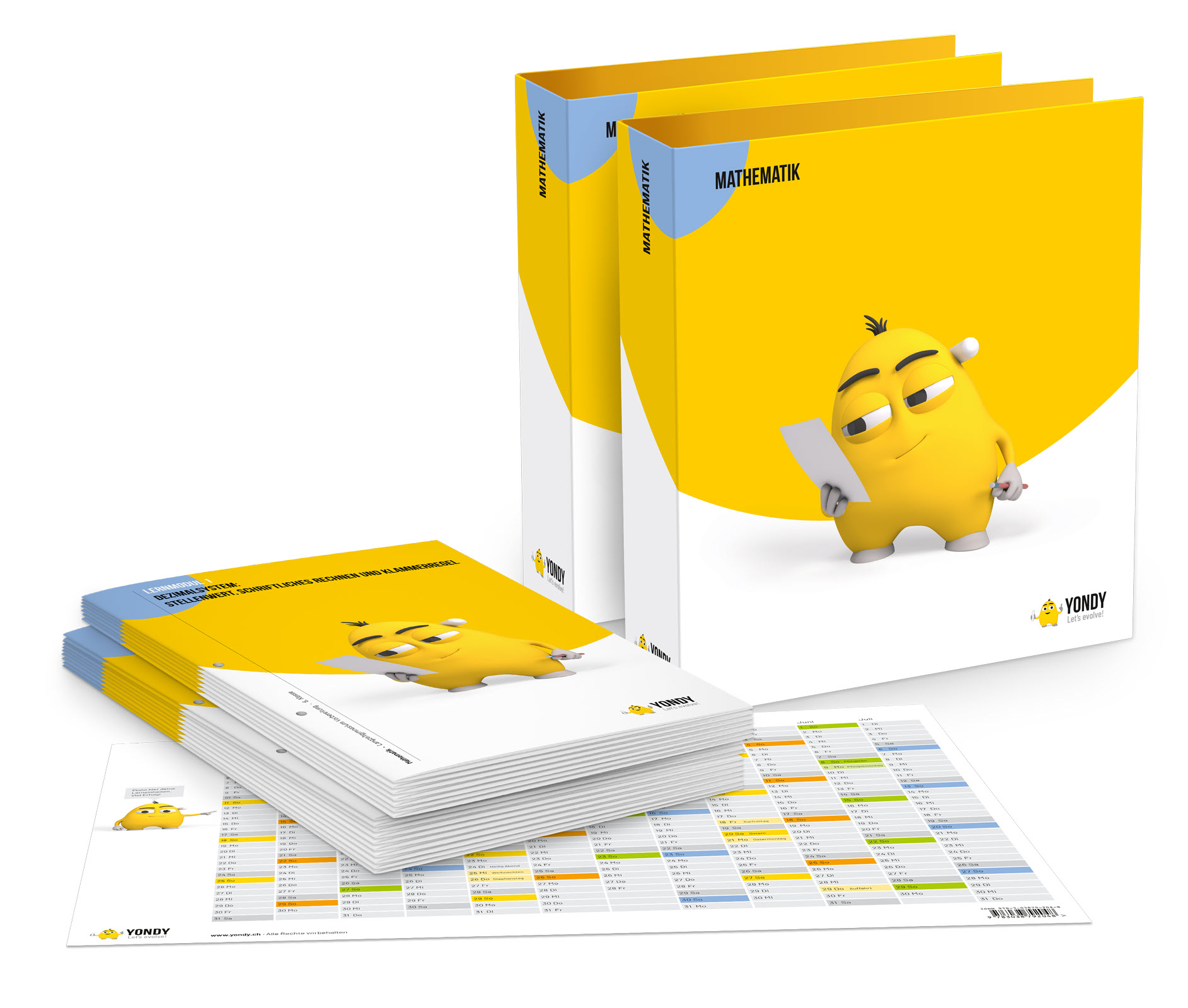 Gymi prep with modular learning
Practice Materials
Mathematics
The math practice materials consist of 6 loose-leaf binders, which are structured as follows:
Introductory exercises
Practice problems of increasing difficulty
Exam questions from previous years
The practice problems are arranged so that there is enough space to conveniently solve each problem directly in the loose-leaf binder.
The lead author, Bilal Yilmaz, is a math teacher and taught at the Hottingen Kantonsschule.
He wrote the entrance exam for IT school (IMS) and was an examiner for the short-track Gymi oral entrance exam.
German
The German course is clearly organised and the individual topics for the entrance exam build on each other.
French
The preparation binder for French is new. The author, Sarah Frank, is an experienced French teacher who taught for many years at the Küsnacht Gymnasium.
French is part of the 2020 entrance exam. It will be dropped from the exam beginning in 2021.
Exercises
Instructional Videos
Specific practice materials for German and maths
Long-track Gymnasium, Short-track Gymnasium, BMS 1+2

Title translation (all materials are in German)

Contents

Cost

Mathematics
Long-track Gymnasium
Table of Contents
CHF 247.30
German
Long-track Gymnasium
Table of Contents
CHF 179.70
Mathematics 1 + 2
Short-track Gymnasium
Table of Contents
CHF 460.80
German
Short-track Gymnasium
Table of Contents
CHF 230.40
Mathematics
BMS 1 / BMS 2
Table of Contents
CHF 420.35
German
BMS 1 / BMS 2
Table of Contents
CHF 230.40
French
Short-track Gymnasium / BMS 1 + 2
Table of Contents
CHF 247.30
Free shipping for purchases over CHF 300 (otherwise + CHF 14 shipping)
Instructional videos
Our experience has taught us that there are many topics that can only be fully understood after several different types of explanations. The customised instructional videos were specifically created for you and offer supporting explanations in every subject area. Be it the "passé composé", powers in maths or sentence analysis – the instructional videos offer the opportunity to hear detailed explanations of the material in addition to those on the theory pages.
Anytime, anywhere, as often as you'd like.