Vocational, business and IT school exam preparation
for the entrance exams to vocational (BMS), business (HMS) and IT school (IMS)
Students in the final year of both district and secondary schools are eligible for admission to BMS. This is done either by means of an appropriate transfer grade (4.4 for district pupils, 5.3 for secondary pupils) or by means of an entrance examination at the end of the final year.
The BMS entrance examination is the only entrance examination that can be taken at the end of the final year. For all other entrance examinations (FMS, IMS, WMS/HMS, Gymnasium) there is a 1-year waiting period.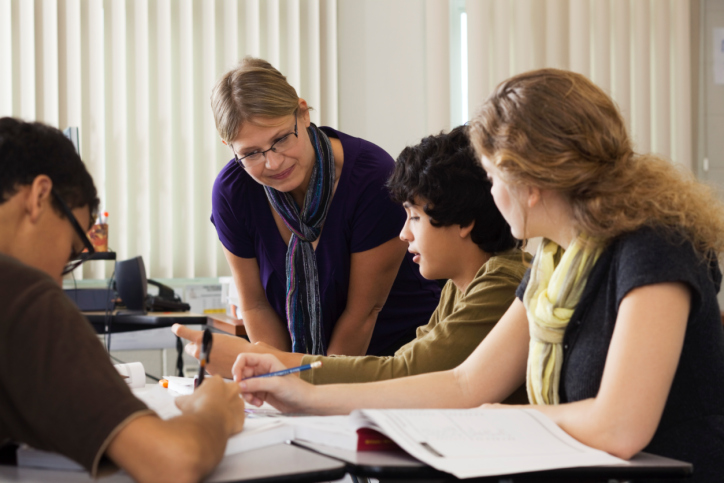 BMS Preparatory courses in groups
Customized preparation for the vocational school entrance exam
We offer high quality prep courses specifically for vocational (BMS), business (HMS) and IT school (IMS). Experience has shown that our courses not only increase the chances of passing the entrance exam, but also improve overall grades. This can positively influence the recommendation for the advanced upper-level as well!
New: Courses in the Canton of Aargau for adv. & intermediary upper-level students as well as young adults (apprenticeship graduates).
Aufnahmeprüfung BMS Prüfungsablauf
Die Aufnahmeprüfung besteht aus schriftlichen Prüfungen in den Fächern Deutsch (90 Minuten), Französisch (45 Minuten), Englisch (45 Minuten) und Mathematik (60 Minuten). Der Durchschnitt der Prüfungsnoten Französisch und Englisch ergibt die Fremdsprachennote. Die Noten in sämtlichen Fächern und die Fachnote Fremdsprachen werden auf eine halbe Note gerundet.
Die Aufnahmeprüfung gilt als bestanden, wenn der Durchschnitt der drei Fachnoten Fremdsprachen, Deutsch und Mathematik mindestens 4,0 beträgt und von den drei Fachnoten nicht mehr als eine Note unter 4 erzielt wurde. Der Durchschnitt der drei Fachnoten wird auf eine Dezimalstelle gerundet.
Die Aufnahmeprüfungen finden am 25. Juni 2021 statt. Sie werden durch die Berufsfachschulen organisiert. Nähere Informationen zu Anmeldung, Vorbereitung, Zeit und Ort der Prüfungsablegung erteilen die anbietenden Berufsfachschulen.
Quarterly/Holiday Courses
Vocational School in Kt. AG
Video
BMS Advantages
Entrance Exam