Long-track Gymnasium Latin
"Ne discere cessa!" means "Never stop learning!" and is the motto of our probationary period courses. You've passed the entrance exams to the Gymnasium and now it's time to diligently apply your energies to the probationary period. We can accompany you on this journey.
Latin - Introduction course
The exams for the long-term gymnasium have been passed and the next hurdle is already coming: The probationary period.
For new gymnasium pupils, the first Latin lesson is already waiting after the summer holidays: a new language and for many the stumbling block in the probationary period.
Our experience shows that Latin can become a burden for many students during the probationary period. Therefore, we offer an introductory course in Latin before the probationary period.
In our course the students learn the structure of the language, the cases, the vocabulary of the probationary period, simple translations.
Latin in long-track Gymnasium
Latin course info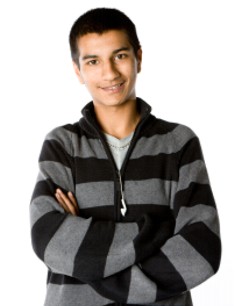 Latin during the probationary period
Latin is a required subject for the first two years of long-track Gymnasium. Latin lessons are five hours a week.
This is a challenging language. It requires practice, logic and hard work. In Gymnasium, you can no longer get by without studying.
Some students struggle in Latin even with study. They may not know how to study well or have access to the best exercises.
We review the material and solidify grammar skills through practice. Young teachers motivate the students and give them confidence in Latin lessons.
Latin
Dates
Level
Times
Cost (CHF)
Flyer
Quarter course

Saturdays beginning 30/05/20
6 times, 12:30 pm - 3:00 pm

Primary year 6

Exact times are
listed on the
registration page.

990.—

Autumn holiday
1st week of autumn holiday

Long-track Gymnasium
year 1

740.--

Autumn holiday
2nd week of autumn holiday

Long-track Gymnasium
year 1

740.--

Quarter course
Saturdays beginning 24/10/20
8 times, 12:30 pm - 3:00 pm

1340.—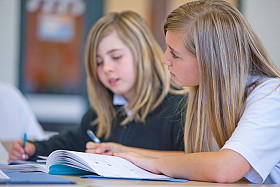 Courses take place only in Zürich.
Probationary period
repetition course during autumn holidays
After students have passed the entrance examinations for Gymnasium, they have to focus on the probationary period. Even if the transition is difficult, it's never too late to study. Latin is often the determining factor for passing the probationary period.
Latin
1st and 2nd week of the autumn holidays
Quarterly courses beginning after autumn holiday
Solidifying the material
During the last holiday week, we offer group courses in
French(formal grammar, text comprehension, text production),
Math(by level: secondary/Gymnasium)
German (by level: primary 5/6, upper level)
Latin (Beginners)(long Gymnasium)
English(grammar, conversation, secondary A)
Spelling / Essay Writing(primary students)
All subjects can be booked individually. 2 hours daily per subject