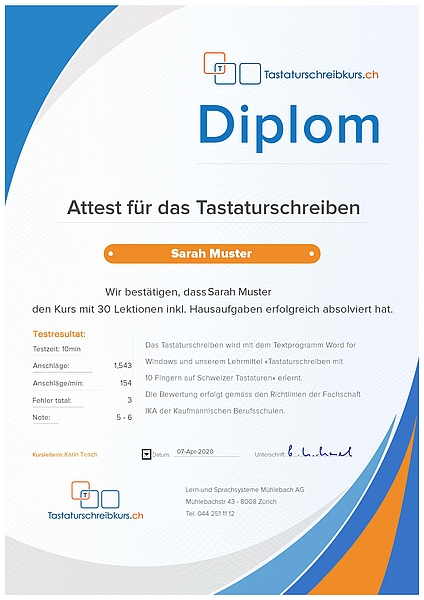 Accredited diploma
Today, 10-finger typing is part of a general education.
Some schools integrate 10-finger typing into the curriculum. Before, KV apprentices used to learn typing skills when they started vocational school.
These days, vocational schools require students to obtain a typing certificate before beginning an apprenticeship so that they can take on simple administrative tasks
Our methods and the typing diploma are recognised by the canton vocational schools.
Evaluations are in accordance with IKA regulations from the KV vocational schools.
Attractive Conditions
Lern-Forum offers a typing course at an affordable rate.
9 course days with 3 lessons each + 1 test day
Costs incl. course book CHF 375.--