Writing an essay is a key element of competence
The written aspect says a lot about the maturity of the student and the intellectual engagement with his/her environment. Writing an essay is an essential part of the secondary school entrance examination. Linguistic expression is a key competence and has a corresponding weight in grading.
In our specific essay course, the requirements for an examination essay are specifically addressed. Students will deal with the different types of text that can be chosen in the entrance examination and learn how to structure an essay in a formally correct way. In addition, the students learn how important it is to write an essay with great precision and how it can be analysed.
In addition to these basic skills, the students are given the opportunity to work on their vocabulary and stylistics in targeted writing training. In small groups, individual supervision is guaranteed, so that each child can be supported specifically.
Finally, in the essay course the basics of orthography and punctuation are repeated so that the students can write their essays with as few mistakes as possible.
Each essay course includes an essay correction with a comprehensive written report including an error analysis. The grading is based on the grading system of the cantonal gymnasiums. This allows students to demonstrate what they have learned after the essay course and gives them an assessment of whether they meet the requirements for admission to the gymnasium.
Essay Training for Primary and Secondary School Students
4. Wo Sommerferien
Aufsatztraining
Starting date
08.08.22 - 12.08.22
Time
12:30 - 14:30
Location
Zürich Kreuzplatz
Level
5./6. Klasse
Lessons
10
Event
5
Days
Ferienkurs Montag - Freitag
08.08.22 - 12.08.22
12.30 h - 14.30 h
Classroom
Kreuzstr. 82 - 2. Stock

back to list
Course Program
We deal with individual essay types using interactive and varied exercises.
Course objectives:
Essay training:
Typology of essays (discussion, description, report, etc.)
Careful consideration of the title in order to match the topic
Structure (introduction, main body, conclusion)
Overcoming mental blocks to write line by line
Training spelling and proofreadin
Using correct punctuation
Many thanks for the excellent essay coaching in the Gymi preparation
Many thanks for the excellent essay coaching in the Gymi preparation
Dear Frau Meyer, I'm very sorry for contacting you so late. However, I wanted to let you know that I passed the Gymnasium exam. I got a 5.5 in both the essay and language portions, and a 5 in maths. Best Regards, Ilona.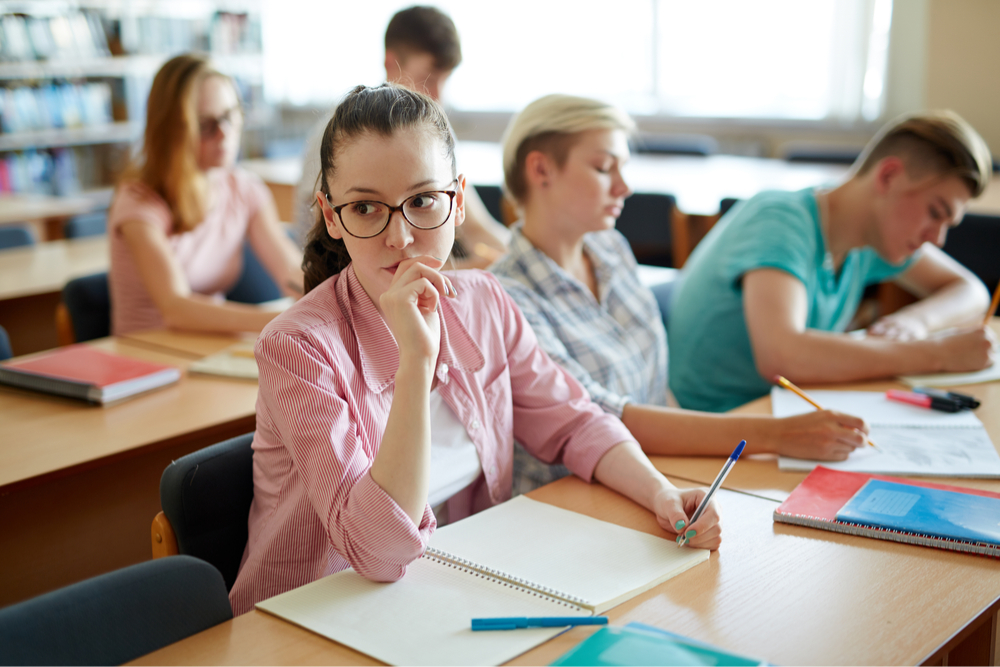 Don't know what to write?
Students often cannot come up with a single sentence.
We will learn how to overcome this block.