Matura preparation: Mathematics and French
The Matura is just around the corner - want to give your skills the final touch that will make all the difference? Then you've come to the right place! We offer professional Matura review courses that will help you take your math and French knowledge to the next level.
An excellent Matura is a certain step towards a successful future.
Preparing for the Passarelle final exam
The vocational Matura has become a popular alternative to a classic Gymnasium education. Have you successfully completed vocational school (BMS)? Congratulations! If you intend to study at a university or other institute of higher education in Switzerland, you will also have to pass the supplementary Passarelle exam.
Our courses are suitable as preparation for the Passarelle exam as well. They are designed for vocational school graduates who would like to optimally compliment their own preparatory efforts before the exam in order to face this challenge with confidence. Our prep lessons allow you to solidify and expand your knowledge and skills in mathematics and French. We work in small groups so that you always have the opportunity to ask questions and develop a sound understanding of the topic at hand.
Matura Maths
Matura French
Course Dates Matura Review
Course Curriculum
It's worth it!
University Studies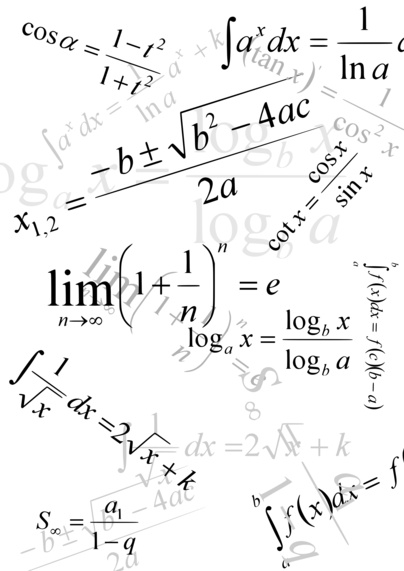 Matura Certificate in Maths
Do these formulas look familiar? You've been working with them constantly for the past few years, but usually you were only tested on a certain subsection of mathematics. Soon you will have to apply all these formulas on the same day – it's time for the Matura!
A good maths score has always been indicative of quick comprehension and high intelligence, and a Matura certificate with a good maths score shows that you are capable of above-average performance. It can open doors for you and make the text step towards success easier.
Many companies place great importance on having employees who can solve problems independently and clearly document their work. To find these employees, companies pay special attention to maths scores, which are a good reflection of the qualities "endurance, accuracy, and independence".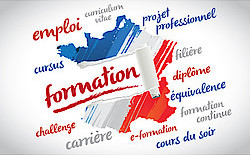 Matura French Preparation

French continues to play a significant role in Switzerland and has not been displaced by English. Good French skills are essential for a great career.
In our Matura prep course, we review all grammatical theory along with corresponding exercises, rédaction (text composition) and advantageous answers for the oral Matura.
This course can be taken up to one year before the Matura.
Course Dates
Classes meet on 1st May
Courses for Matura

Course

Dates

Course Times

Level

Location

Cost CHF

Flyer
Maths for Matura Students
Saturdays beginning
28/3/20 (9 course days)
9:00 AM – 12:00 PM
Last year of Gymnasium /
Passarelle / eidg. Matur
Zürich

1400.--

Maths for Matura Students
1st week spring hol.
14/4/20 - 18/4/20*
9:00 AM – 12:00 PM
Last year of Gymnasium /
Passarelle / eidg. Matur
Zürich

820.--

French for Matura Students
1st week spring hol.
14/4/20 - 18/4/20*
1:00 PM – 4:00 PM
Last or penultimate year
of Gymnasium / Pasarelle
Zürich

820.--

Maths for Matura Students
2nd week spring hol.
21/4/20 - 25/4/20*
9:00 AM – 12:00 PM
Last year of Gymnasium /
Passarelle
Zürich

820.--

French for Matura Students
2nd week spring hol.
21/4/20 - 25/4/20*
1:30 PM – 4:30 PM
Last year of Gymnasium /
Passarelle
Zürich

820.--

All prices include course materials.
*Tuesday to Saturday (because of Easter / Sechseläuten)


Matura Maths Curriculum
Functions and graphs
Analysis
Vectors
Combinatorics
Stochastics
Sequences and series
Matura students will receive a well-organised course folder containing the following:
Concepts for every chapter with practice problems
Practice problems to further elaborate on chapters
Matura problems from past exams

Matura French Curriculum
Basic morphological and syntactic structures
Verbs, tenses and conjugation
Sentence building
Parts of speech
Vocabulary
Basic theme- and text-based vocabulary
Word groups
Reading comprehension (with a minor focus on listening comprehension)
Reading strategies, understanding original literary texts
Rédaction
Longer texts on general and literary topics
Different types of text (commentary, interview, dialogue)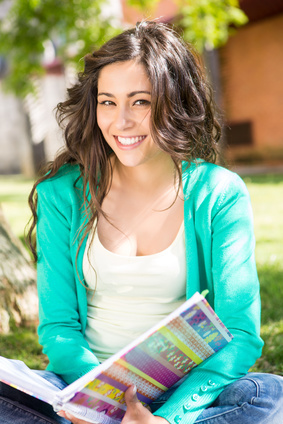 An Investment in Your Future
Doing well on the Matura makes going on to university or finding a job much easier. High Matura scores on your application let potential employers know that you are a quick learner, have a systematic way of thinking and are able to efficiently solve complex problems.
Doing well on the Matura requires a lot of perseverance, diligence and logical thinking – qualities that are in high demand in every challenging job. Employers want to know right away whether candidates possess these qualities and often rely on the Matura math score to make a decision.
It's worthwhile to invest in your maths score – for a future in which all doors are open.
Maths at the University Level
Maths is in an integral part of many courses of study. It is often one of the most challenging subjects and requires a considerable amount of study time. Universities seek out those students who possess basic analytical skills and have demonstrated that they can succeed in this area.
The prerequisite for this is the Matura. Those who studied mathematics thoroughly in Gymnasium will have a much better chance of succeeding at university. It is extremely time-consuming to fill old knowledge gaps while having to digest so much new information at the same time.
Generally, it can be said: The time you invest in mathematics now is time you will have free to pursue other interests at university.
Some examples of majors that require mathematics:
Practically all engineering and tech majors
Economics (micro and macro)
Psychology (statistics!)
Sociology
Chemistry
Physics
Biology
Media and communication sciences
And many more!
French
French is a Latin language and enables the study of additional world languages. Foreign language fluency is one of the key competencies for a successful career.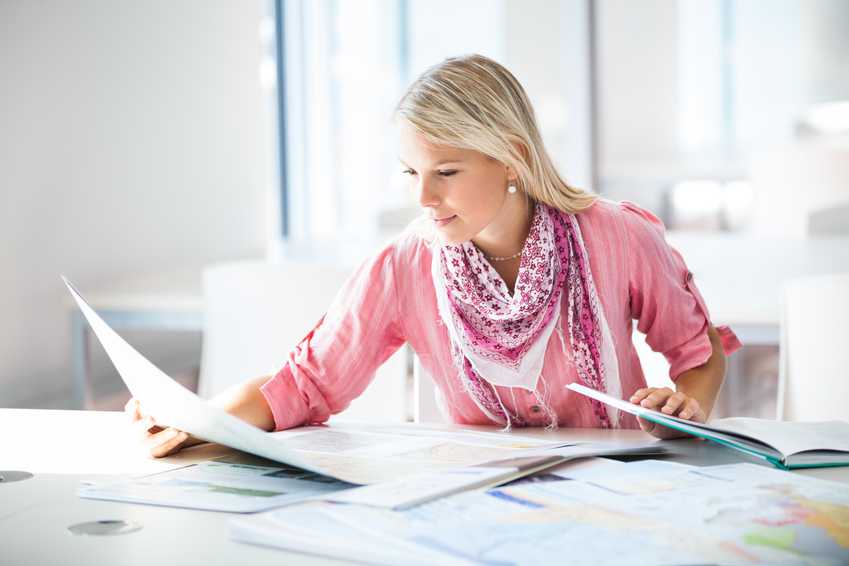 Higher Education Entrance Qualification
Are you almost at the end of your secondary school career? Now is the time to really buckle down and get good scores on the Matura. Our courses help you perfect your skills so you have everything you need to perform at your best – an important investment in the future!