IMS - apprenticeship and gymnasium combined
In the 3rd grade (Sec.) the students learn more about the professional future. Usually, it is about the search for an apprenticeship or about the transition to the gymnasium. An alternative is the IMS. The IMS does not cost school fees.
The IMS is a 4-year training course which can be attended after the 3rd Sec. In addition to the certificate of proficiency as a computer scientist specialising in application development, you will also receive a commercial (not technical) vocational diploma after your apprenticeship.
Preparatory course for the IMS (3. Sek.)
We prepare for the entrance examination and the students learn simultaneously an efficient working technique so that they can solve the tasks independently.
Mathematics
German
French
Per week: 85 minutes mathematics/geometry and 85 minutes German/French
What is the IMS?
IMS takes 3 years to complete, followed by a 1-year company internship.
After successful completion, students receive both a certificate of proficiency and their vocational Matura.
These credentials are highly useful since students can find a job based on their professional experience, can transfer to a technical college without having to take an entrance exam or can study at university after the Passarelle (1 additional year).
IMS Prep courses, dates & fees
Exam Autumn '20
Video IMS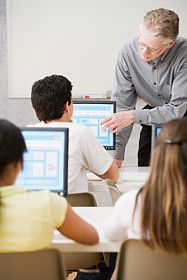 IMS Entrance exam already in Autumn '20
All entrance exams for the gymnasium, HMS, FMS and BMS will take place after the spring holidays.
The IT school exam already takes place on 6. Oct. und 27. Oct. 2020.
If the student doesn't pass the exam, he/she will have time to look for a apprenticeship alongside the BMS
The learning material review will help the pupils prepare for the BMS entrance exam.
Quarterly course IMS essay training with detailed report and grading incl.
2 essays incl. (13 course days alongside the school)
1 essay with 20% discount (56 CHF instead of 70 CHF (holiday course)
Will the IMS exam 2020 take place? - school year 2021/2022
This year the exam will be held regardless and will take place after the autumn holidays. The grades of the certificates do not count.
Subjects: Mathematics, German, French (no oral examination)
Important Info for IMS:
Kantonsschule Hottingen
Orientation evening Hottingen
Wednesday, August 26, 2020, 7:30 p.m., Auditorium, no registration required.
Trial day
Friday, August 28, 2020, 7:45 a.m. - 3:10 p.m. (Kantonsschule Hottingen)
Tuesday, September 15, 2020, 8:25 a.m. - 4:20 p.m.(BZZ Horgen)
Registration deadline
Wednesday, September 30, 2020
Registration deadline:
Sept. 30, 2020
Exam dates:
Oct. 26 and 27, 2020
Incoming marks do not currently count towards the entrance exams (Gymnasium, business school, IT school) for entrance in August 2021.
Orientation evening Hottingen:

All dates
For the entrance exam and transfers from other cantonal schools
Students must register directly with the school.
In addition, students must have completed the
Multicheck (ICT).