Gymi prep holiday intensive course
Our intensive weeks and theme courses can be ideally combined with the gymnasium preparation that accompanies the school. Different exercises are used in all courses. In this way your child strengthens the material, gains confidence and routine in solving entrance examinations.
We offer intensive courses during the autumn and winter holidays.
These courses have been especially popular for many years. Our basic course during the autumn holiday offers students a comprehensive review for all levels, making students feel confident about the material and helping them rediscover their enjoyment of learning. Our winter (sports) holiday courses add the final touch before the entrance exam.
Autumn holiday: basic course (only 1 week can be booked)
Winter (sports) holiday: exam training (both weeks can be booked - different course folders)
Course Dates
Long-track (6th year)
Short-track (FMS-HMS)
BMS
Entrance Requirements
Professionalism, Experience, Competence
Individual support: goal-oriented and personal
A key point of our courses is the focus on each individual. We maintain small class sizes to make personal attention possible. Our teachers are aware of the places where each student struggles and are able to work toward specific goals. Your child's questions will be answered individually during the lesson.
Extensive folder of learning materials included in tuition cost
For optimal study during and outside of class time
Videos for home learning
The Journey is the Goal--the correct problem-solving method is vital in entrance exams. We have created mathematics videos to help with difficult problems, so that the students can follow along during home study. This way your child can work through the problems at his/her own pace, play back each step, and really understand the process.
Assessments and progress reports
Approximately halfway through the course, you will will receive comprehensive feedback about possible gaps in your child's education, his/her behaviour in the course and individualised suggestions for improvement during the remaining course time.
Syllabus with homework assignments
Our teachers update their syllabi so you always know what is being taught in the course. The syllabi also contain a listing of the homework assignments for the next class period. You can check the progress of the course at any time.
Specific and individual essay training
Our professional reviewers offer essay correction with individual feedback and marking according to the standards of the entrance exam. Constant improvement in essay writing helps students take more joy in the process of writing texts and feel more prepared for the test.
Quality of the highest level
Thanks to experienced and professional teachers, examiners and quality managers, customer feedback, internal teacher training and constant oversight, review and improvement of course materials, we can guarantee course quality of the highest level.
Realistically simulated exams
Towards the end of the course, you have the opportunity to take part in our large, realistic exam simulation at reduced cost. Both the atmosphere and the marking mirror the standard entrance exam.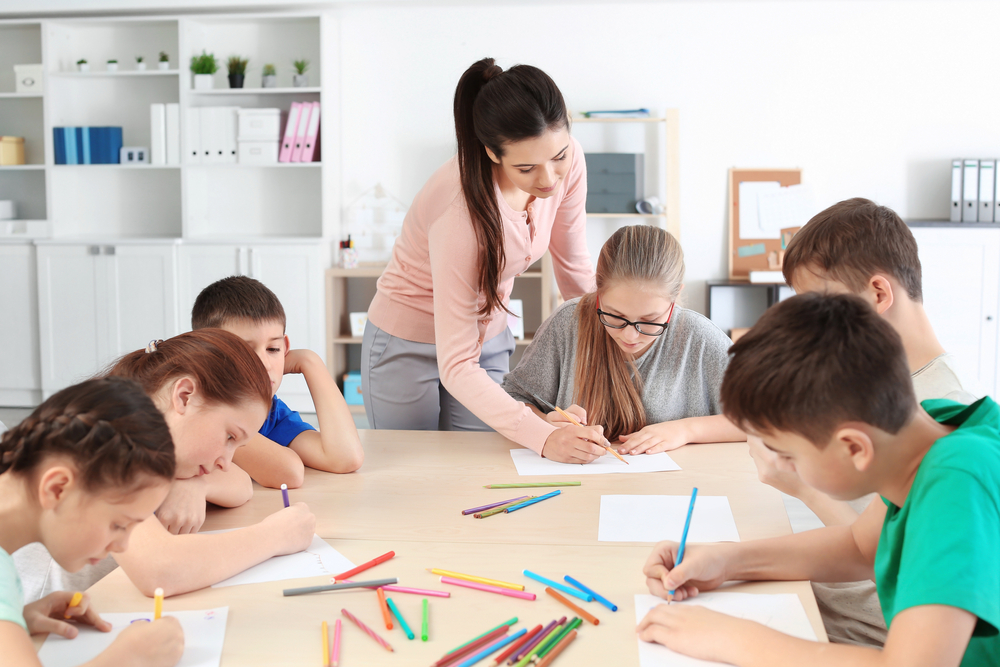 Concentrated week of preparation during the winter (sports) holidays incl. hot meal.
Students will be supervised for the whole day.
9.00 am - 3.45 pm
Mo - Fr each 3 hours / day
Mathematics
French
German
Mo - Fr each 3 hours / day
Mathematics
French
English
German
Mo - Fr each 3 1/4 hours / day
With the famous Lern-Forum entrance exam simulation, your child can write and experience the exam under real conditions.
You will receive a detailed, individual correction with tips and hints on how to optimise your results in the cantonal entrance examination.
Our grading system corresponds to the grading scale of the public examination.
Impressions of our examination from February 2020.
Have your essay corrected
Best for exam preparations:
Write your essay and have it corrected.